Aphorisms & Sayings
People have made some very clever and often insightful observations about death and dying over the millennia of recorded history but their words and writings are often attributed to the wrong person.
Who first said, "The only two certainties in life are death and taxes?" This saying is often attributed to Mark Twain, however Edward Ward in his 1724 "Dancing Devils" wrote "Death and Taxes, they are certain." Likewise, Christopher Bullock wrote in his 1716 "Cobler of Preston" that "'Tis impossible to be sure of anything but Death and Taxes."
Perhaps it was an original thought of the prolific Mark Twain, or perhaps he read it somewhere and expressed it in his characteristic fashion. Benjamin Franklin had a similarly brilliant observation in 1789 when he wrote,  "Our new Constitution is now established, and has an appearance that promises permanency; but in this world nothing can be said to be certain, except death and taxes."
Franklin usually gets credit for saying it, arguably because he is the most famous, even though his actual written words were, "En ce monde rien n'est certain, à part la mort et les impôts." and he said it 79 years after Christopher Bullock.
Socrates                         Socrates wrote nothing.  Charged with corrupting youth and atheism, he was condemned to death. Later his students offered their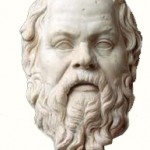 interpretations of his teachings in written form.
Aristotle, in his "Apology," offered no cheerful optimism similar to Socrates, and did not provide any arguments about the immortality of the soul like Plato did in "Phaedo." What Aristotle attempted to do was to help us face mortality that we can enhance our chances of living worthy lives.
The Apology is Plato's version of the speech given by Socrates as he defended himself in 399 BC against charges of corrupting the young, and by not believing in the proper gods.
"To fear death, my friends, is only to think ourselves wise, without being wise: for it is to think that we know what we do not know. For anything that men can tell, death may be the greatest good that can happen to them: but they fear it as if they knew quite well that it was the greatest of evils. And what is this but that shameful ignorance of thinking that we know what we do not know?"  (attributed to Socrates)
Plato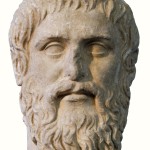 "Nothing can harm a good man, either in life or after death." Apology, Plato
"The unexamined life is not worth living." Apology, Plato
"Either death is a state of nothingness and utter unconsciousness, or, as men say, there is a change and migration of the soul from this world to another. Now if you suppose that there is no consciousness, but a sleep like the sleep of him who is undisturbed even by the sight of dreams, death will be an unspeakable gain." Apology, Plato
"No one knows whether death, which people fear to be the greatest evil, may not be the greatest good." Plato "The hour of departure has arrived, and we go our ways – I to die, and you to live. Which is better God only knows." Apology, Plato
"Attention to health is life's greatest hindrance." Plato
"Death is not the worst that can happen to men." Plato
"Crito, we owe a cock to Aesculapius; please pay it and don't let it pass. " Phaedo, Plato's last words before his execution by drinking hemlock
"Plato was a bore." Friedrich Nietzsche
Aristotle                         384-322 BC  Stagirian philosopher and scientist, a disciple of Plato and tutor to Alexander the Great, he founded the Lyceum school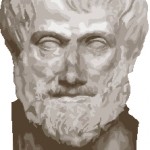 in Athens.
"The educated differ from the uneducated as much as the living from the dead."
"To die will be an awfully big adventure." Aristotle, well known as Peter Pan's most famous line but first stated by Aristotle
The Greek word "ψυχη", is traditionally translated as "soul".  This translation for English speakers, influenced by Christianity, makes it almost impossible for the casual observer to understand the teachings of Aristotle regarding death. Christians regard the soul as a separate and distinct object from the body, while Aristotle in his materialistic worldview meant, "breath, life, spirit; the seat of will, desires, passions," which are an integral part of the living organism and in the view of many at that time simply perished with the body at death. Aristotle is all about the here and now. Dying just happens and what comes before is more important.
"One swallow does not make a summer; neither does one day. Similarly neither can one day, or a brief space of time, make a man blessed and happy." Aristotle, Nicomachean Ethics
BIBLE
For a brief summary of religious beliefs and burial practices, click HERE.
Known as the Tora in the Jewish Tradition and New Testament in the Christian tradition. These pages deal only with aphorisms, saying, quotes, etc that are at times troubling and at other times humorous.
The Bible, a collection of works by various authors at widely varying times, is internally inconsistent and subject to endless interpretation.  These interpretations have historically led to wars and strife of every imaginable type including familial discord. Doctrinal views of true believers are in a constant, albeit slow, evolution outlasting current believers by millennia. A true Catholic of the first millennium C.E. would scarcely recognize the current Catholic Church. A Jew at the time of Josephus (37-c. 100 C.E.) would not recognize most of current Rabbinic Judaism and unattributed interpretations of thousands of Rabbis preserved in the Talmud. The Talmud (200 C.E.) and Gemara (c. 500 C.E.) in standard print is over 6,200 pages long.
So what does this have to do with death and human understanding of death?  It is this:  You may look to the Bible to justify whatever personal belief or subjective preference you may hold or wish to espouse.
No Afterlife?
Ecclesiastes 9:5: "For the living know that they shall die: but the dead know not anything, neither have they any more a reward; for the memory of them is forgotten."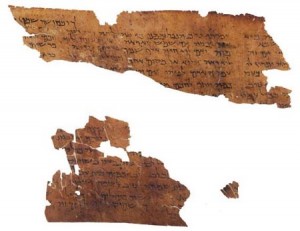 Qohelet introduces himself as either the author or mouthpiece of the author and claims to be a wise king who seeks to explain what happens on earth.  The work is actually anonymous and most likely composed in the third century BCE.  So for correct attribution on this one, ask the same question that should be asked of all wise quotes: Is anything correctly attributed to an actual historical person and is the person reporting it being honest?  Works copyrighted in modern times by their authors may be regarded as correctly attributed unless the author is guilty of undetected plagiarism.
Ecclesiastes 3 is great poetry which we will not quote here in order to stay focused on quotes about death and dying, except for these relevant excerpts:
Ecclesiastes 3:1-2 "There is a time for everything, and a season for every activity under the heavens: 2 a time to be born and a time to die,"
Ecclesiastes 3:19-21
"19 For what happens to the children of man and what happens to the beasts is the same; as one dies, so dies the other. They all have the same breath, and man has no advantage over the beasts, for all is vanity. 20 All go to one place. All are from the dust, and to dust all return. 21 Who knows whether the spirit of man goes upward and the spirit of the beast goes down into the earth? 22 So I saw that there is nothing better for a person than to enjoy their work, because that is their lot. For who can bring them to see what will happen after them?"
Ecclesiastes 7:1  "A good name is better than fine perfume, and the day of death better than the day of birth."
Isaiah 57:1-2 "The righteous perish, and no one ponders it in his heart; devout men are taken away, and no one understands that the righteous are taken away to be spared from evil.  Those who walk uprightly enter into peace; they find rest as they lie in death."
Afterlife
Psalm 23:8 "Surely goodness and mercy shall follow me all the days of my life, and I shall dwell in the house of the Lord forever."
1 Thessalonians 4:13-14 "Brothers, we do not want you to be ignorant about those who fall asleep, or to grieve like the rest of men, who have no hope.  We believe that Jesus died and rose again and so we believe that God will bring with Jesus those who have fallen asleep in him."
John 11:25-26  "Jesus said to her, 'I am the resurrection and the life. He who believes in me will live, even though he dies;  and whoever lives and believes in me will never die. Believest thou this?'"
1 Corinthians 15:42-44  "So will it be with the resurrection of the dead. The body that is sown is perishable, it is raised imperishable;  it is sown in dishonor, it is raised in glory; it is sown in weakness, it is raised in power;  it is sown a natural body, it is raised a spiritual body. If there is a natural body, there is also a spiritual body."
2 Corinthians 4:17-18 "For our light and momentary troubles are achieving for us an eternal glory that far outweighs them all.  So we fix our eyes not on what is seen, but on what is unseen. For what is seen is temporary, but what is unseen is eternal."
2 Corinthians 5:8  "We are confident, I say, and would prefer to be away from the body and at home with the Lord."
Romans 14:8 "If we live, we live to the Lord; and if we die, we die to the Lord. So, whether we live or die, we belong to the Lord."
1 Thessalonians 4:17-18 "After that, we who are still alive and are left will be caught up together with them in the clouds to meet the Lord in the air. And so we will be with the Lord forever.  Therefore encourage each other with these words."
Revelation 12:11 "They overcame him by the blood of the Lamb and by the word of their testimony; they did not love their lives so much as to shrink from death."
Revelation 14:13 "Then I heard a voice from heaven say, 'Write: Blessed are the dead who die in the Lord from now on.' 'Yes,' says the Spirit, 'they will rest from their labor, for their deeds will follow them.'"
Thoughts from Authors and other Thinkers
William Shakespeare – "The Bard of Avon"
Hamlet (1600-02)
Thou know'st 'tis common; all that lives must die,
Passing through nature to eternity.
Act I, scene 2, line 72.
I do not set my life at a pin's fee;
And, for my soul, what can it do to that,
Being a thing immortal as itself?
Act I, scene 4, line 67.
Cut off even in the blossoms of my sin,
Unhousel'd, disappointed, unanel'd;
No reckoning made, but sent to my account
With all my imperfections on my head.
Act I, scene 5, line 76.
To die:—to sleep:
No more; and, by a sleep to say we end
The heart-ache and the thousand natural shocks
That flesh is heir to, 'tis a consummation
Devoutly to be wished.
Act III, scene 1, line 60.
For in that sleep of death what dreams may come.
Act III, scene 1, line 66.
Who would fardels bear,
To grunt and sweat under a weary life;
But that the dread of something after death,
The undiscover'd country from whose bourn
No traveller returns, puzzles the will
And makes us rather bear those ills we have
Than fly to others that we know not of?
Act III, scene 1, line 76. ("These fardels" in folio).
We should profane the service of the dead,
To sing a requiem and such rest to her
As to peace-parted souls.
Act V, scene 1, line 259.
O proud death,
What feast is toward in thine eternal cell,
That thou so many princes at a shot
So bloodily hast, struck?
Act V, scene 2, line 375.
Measure for Measure (1603)
Be absolute for death; either death or life
Shall thereby be the sweeter.
Act III, scene 1, line 4.
What's yet in this,
That bears the name of life? Yet in this life
Lie hid more thousand deaths: yet death we fear,
That makes these odds all even.
Act III, scene 1, line 38.
Dar'st thou die?
The sense of death is most in apprehension;
And the poor beetle that we tread upon,
In corporal sufferance feels a pang as great
As when a giant dies.
Act III, scene 1, line 77.
If I must die
I will encounter darkness as a bride,
And hug it in mine arms.
Act III, scene 1, line 83.
Ay, but to die, and go we know not where;
To lie in cold obstruction and to rot.
Act III, scene 1, line 118.
To be imprison'd in the viewless winds,
And blown with restless violence roundabout
The pendent world; or to be worse than worst
Of those, that lawless and incertain thought
Imagine howling; 'tis too horrible!
Act III, scene 1, line 124.
The weariest and most loathed worldly life
That age, ache, penury and imprisonment
Can lay on nature, is a paradise
To what we fear of death.
Act III, scene 1, line 129.
Julius Cæsar (1599)
When beggars die, there are no comets seen;
The heavens themselves blaze forth the death of princes.
Act II, scene 2, line 30.
Cowards die many times before their deaths;
The valiant never taste of death but once.
Of all the wonders that I yet have heard,
It seems to me most strange that men should fear;
Seeing that death, a necessary end,
Will come when it will come.
Act II, scene 2, line 33.
That we shall die we know; 'tis but the time
And drawing days out, that men stand upon.
Act III, scene 1, line 99.
He that cuts off twenty years of life
Cuts off so many years of fearing death.
Act III, scene 1, line 101.
We must die, Messala:
With meditating that she must die once,
I have the patience to endure it now.
Act IV, scene 3, line 190.
Richard II (c. 1595)
Woe, destruction, ruin, and decay;
The worst is death, and death will have his day.
Act III, scene 2, line 102.
Let's choose executors and talk of wills:
And yet not so, for what can we bequeath,
Save our desposed bodies to the ground?
Act III, scene 2, line 148.
Nothing can we call our own but death
And that small model of the barren earth
Which serves as paste and cover to our bones.
Act III, scene 2, line 152.
Within the hollow crown
That rounds the mortal temples of a king,
Keeps Death his court; and there the antic sits,
Scoffing his state and grinning at his pomp.
Act III, scene 2, line 161.
And there at Venice gave
His body to that pleasant country's earth,
And his pure soul unto his captain Christ,
Under whose colours he had fought so long.
Act IV, scene 1, line 97.
Go thou, and fill another room in hell.
That hand shall burn in never-quenching fire,
That staggers thus my person. Exton, thy fierce hand
Hath with thy king's blood stain'd the king's own land.
Mount, mount, my soul! thy seat is up on high;
Whilst my gross flesh sinks downward, here to die.
Act V, scene 5, line 107.
Romeo and Juliet (1597)
Death lies on her, like an untimely frost
Upon the sweetest flower of all the field.
Act IV, scene 5, line 28.
How oft, when men are at the point of death,
Have they been merry! which their keepers call
A lightning before death.
Act V, scene 3, line 88.
Death, that hath suck'd the honey of thy breath,
Hath had no power yet upon thy beauty;
Thou art not conquer'd; beauty's ensign yet
Is crimson in thy lips, and in thy cheeks,
And death's pale flag is not advanced there.
Act V, scene 3, line 92.
Eyes, look your last!
Arms, take your last embrace! and lips, O you
The doors of breath, seal with a righteous kiss
A dateless bargain to engrossing death.
Act V, scene 3, line 112.
Miscellaneous Shakespeare
Golden lads and girls all must,
As chimney-sweepers, come to dust.
Cymbeline (1611), Act IV, scene 2. Song, line 262.
Come, let us take a muster speedily:
Doomsday is near; die all, die merrily.
Henry IV, Part I (c. 1597), Act IV, scene 1, line 133.
And we shall feed like oxen at a stall,
The better cherish'd, still the nearer death.
Henry IV, Part I (c. 1597), Act V, scene 2, line 14.
A man can die but once; we owe God a death.
Henry IV, Part II (c. 1597-99), Act III, scene 2, line 250.
What, is the old king dead?
As nail in door.
Henry IV, Part II (c. 1597-99), Act V, scene 3, line 126.
Ah, what a sign it is of evil life,
Where death's approach is seen so terrible!
Henry VI, Part II (c. 1590-91), Act III, scene 3, line 5.
He dies, and makes no sign.
Henry VI, Part II (c. 1590-91), Act III, scene 3, line 28.
My sick heart shows
That I must yield my body to the earth,
And, by my fall, the conquest to my foe.
Thus yields the cedar to the axe's edge,
Whose arms gave shelter to the princely eagle;
Under whose shade the ramping lion slept:
Whose top-branch overpeer'd Jove's spreading tree,
And kept low shrubs from winter's powerful wind.
Henry VI, Part III (c. 1591), Act V, scene 2, line 8.
Why, what is pomp, rule, reign, but earth and dust?
And, live we how we can, yet die we must.
Henry VI, Part III (c. 1591), Act V, scene 2, line 27.
He gave his honours to the world again,
His blessed part to heaven, and slept in peace.
Henry VIII (1613), Act IV, scene 2, line 29.
Death, death; oh, amiable, lovely death!
Come, grin on me, and I will think thou smilest.
King John (1598), Act III, scene 4, line 34.
We cannot hold mortality's strong hand.
King John (1598), Act IV, scene 2, line 82.
Have I not hideous death within my view,
Retaining but a quantity of life
Which bleeds away, even as a form of wax
Resolveth from its figure 'gainst the fire?
King John (1598), Act V, scene 4, line 22.
O, our lives' sweetness!
That we the pain of death would hourly die
Rather than die at once!
King Lear (1608), Act V, scene 3, line 184.
Nothing in his life
Became him like the leaving it.
Macbeth (1605), Act I, scene 4, line 7.
After life's fitful fever, he sleeps well;
Treason has done his worst: nor steel, nor poison,
Malice domestic, foreign levy, nothing,
Can touch him further.
Macbeth (1605), Act III, scene 2, line 23.
I am a tainted wether of the flock,
Meetest for death; the weakest kind of fruit
Drops earliest to the ground, and so let me.
The Merchant of Venice (late 1590s), Act IV, scene 1, line 114.
Here is my journey's end, here is my butt,
And very sea-mark of my utmost sail.
Othello (c. 1603), Act V, scene 2, line 267.
Who pass'd, methought, the melancholy flood
With that grim ferryman which poets write of,
Unto the kingdom of perpetual night.
Richard III (c. 1591), Act I, scene 4, line 45.
'Tis a vile thing to die, my gracious lord,
When men are unprepared and look not for it.
Richard III (c. 1591), Act III, scene 2, line 64.
The wills above be done! but I would fain die a dry death.
The Tempest, Act I, scene 1, line 70.
He that dies pays all debts.
The Tempest, Act III, scene 2, line 140.
Come away, come away, death,
And in sad cypress let me be laid;
Fly away, fly away, breath:
I am slain by a fair cruel maid.
My shroud of white, stuck all with yew,
Oh, prepare it!
My part of death no one so true
Did share it.
Twelfth Night (c. 1601-02), Act II, scene 4, line 52.
The youth that you see here
I snatch'd one half out of the jaws of death.
Twelfth Night (c. 1601-02), Act III, scene 4, line 394. Ex faucibus fati creptam videtis, as said by Cicero.
For he being dead, with him is beauty slain,
And, beauty dead, black chaos comes again.
Venus and Adonis (1593), line 1,019.
John Bunyan
Pilgrim's Progress fame, as published in Offor's 1861 edition of "Bunyan's Works."
"As the devil labours by all means to keep out other things that are good, so to keep out of the heart as much as in him lies, the thoughts of passing from this life into another world; for he knows if he can but keep them from the serious thoughts of death, he shall the more easily keep them in their sins."
"Nothing will make us more earnest in working out the work of our salvation, than a frequent meditation of mortality; nothing hath greater influence for the taking off our hearts from vanities, and for the begetting in us desires after holiness."
"O sinner, what a condition wilt thou fall into when thou departest this world! If thou depart unconverted, thou hadst better have been smothered the first hour thou wast born; thou hadst better have been plucked one limb from another; thou hadst better have been made a dog, a toad, a serpent, if thou die unconverted, and this thou wilt find true if thou repent not."
"A man would be counted a fool to slight a judge, before whom he is to have a trial of his whole estate. The trial we have before God is of other-guise importance, it concerns our eternal happiness or misery; and yet dare we affront him?"
"The only way for us to escape that terrible judgment, is to be often passing a sentence of condemnation upon ourselves here."
"When the sound of the trumpet shall be heard which shall summon the dead to appear before the tribunal of God, the righteous shall hasten out of their graves with joy to meet their Redeemer in the clouds; others shall call to the hills and mountains to fall upon them, to cover them from the sight of their Judge: let us therefore in time be posing ourselves which of the two we shall be."
Ernest Hemingway
"Dying was nothing and he had no picture of it nor fear of it in his mind. But living was a field of grain blowing in the wind on the side of a hill. Living was a hawk in the sky. Living was an earthen jar of water in the dust of the threshing with the grain flailed out and the chaff blowing. Living was a horse between your legs and a carbine under one leg and a hill and a valley and a stream with trees along it and the far side of the valley and the hills beyond."
Ernest Hemingway, For Whom the Bell Tolls
"Death is like an old whore in a bar–I'll buy her a drink but I won't go upstairs with her."
Ernest Hemingway, To Have and Have Not
"Every day above earth is a good day."
Ernest Hemingway , The Old Man and the Sea
"They wrote in the old days that it is sweet and fitting to die for ones country. But in modern war there is nothing sweet nor fitting in your dying. You will die like a dog for no good reason."
Ernest Hemingway, "Notes on the Next War," Esquire, Sep. 1935
"When you stop doing things for fun you might as well be dead."
Ernest Hemingway, True At First Light
"No catalogue of horrors ever kept men from war. Before the war you always think that it's not you that dies. But you will die, brother, if you go to it long enough."
Ernest Hemingway, "Notes On The Next War," Esquire, Sep. 1935
"All stories, if continued far enough, end in death, and he is no true-story teller who would keep that from you."
Ernest Hemingway, Death In The Afternoon
"And how much better to die in all the happy period of undisillusioned youth, to go out in a blaze of light, than to have your body worn out and old and illusions shattered."
Ernest Hemingway,  letter to his family (18 October 1918); published in Ernest Hemingway: Selected Letters 1917–1961 (1981) edited by Carlos Baker. It was also published in The Oak Parker (Oak Park, IL) on 16 November 1918. At age 19,  Hemingway was recovering from wounds suffered at the front line while serving as a Red Cross volunteer.
"There is no lonelier man in death, except the suicide, than that man who has lived many years with a good wife and then outlived her. If two people love each other there can be no happy end to it."
Ernest Hemingway, Death in the Afternoon, Ch. 11.
"Fear of death increases in exact proportion to increase in wealth."
Ernest Hemingway –  source?
"The world is a fine place and worth the fighting for and I hate very much to leave it."
Ernest Hemingway –  source?
Hemingway suffered from depression, possibly as consequence of a genetic problem now recognized as hemochromatosis.
Thought-provoking quotations about the fear of death. 
"The fear of death follows from the fear of life. A man who lives fully is prepared to die at any time." –Mark Twain
"The fear of death is the most unjustified of all fears, for there's no risk of accident for someone who's dead." –Albert Einstein
"Fear of death makes us devoid both of valor and religion. For want of valor is want of religious faith." –Mahatma Gandhi
"Men fear death as children fear to go in the dark." –Sir Francis Bacon
"But to die is extremely simple. You breathe out, and you don't breathe in." –Sogyal Rinpoche
"I'm not afraid of death. It's the stake one puts up in order to play the game of life." –Jean Giraudoux
"We cannot banish dangers, but we can banish fears. We must not demean life by standing in awe of death." –David Sarnoff
"He who doesn't fear death dies only once." –Giovanni Falcone